About Navid Alband
Founder of The Alband Law Firm
Navid Alband was raised in Austin, Texas. He received a Bachelor's Degree in Psychology from the University of Texas in 1999 and graduated from The University of Texas at Austin School of Law in 2002. After law school, Mr. Alband spent five years in the Tarrant County District Attorney's Office as a prosecutor.
---
Contact The Alband Law Firm for your free consultation.
---
In that time, Attorney Alband handled cases in County Courts 4, 6, and 10, The 372nd District Court of Texas, Criminal District Court 1, The 323rd District Juvenile Court, and the Tarrant County Grand Jury. He has tried over 100 cases to a jury. In his 18+ years of service to the legal community, Attorney Alband has come to be recognized as a respected defense lawyer in the field. He has a Perfect 10.0 Rating on Avvo and 20 five-star reviews.
Memberships
Mr. Alband is a member of:
The State Bar of Texas
The Bar in the United States District Court, The Northern District of Texas.
The National Trial Lawyers: Top 100 Trial Lawyers (2014 to present)
The National Trial Lawyers: Top 40 Under 40 (2014-2107) (meaning he has been considered one of the most qualified trial attorneys in the nation)
The Texas Criminal Defense Lawyers Association
The Tarrant County Criminal Defense Lawyers Association
---
Francisco J. Balderrama - Attorney at Law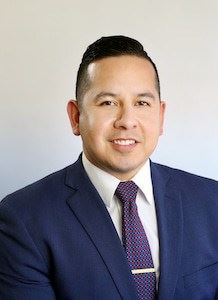 Francisco Javier Balderrama was born and raised in Fort Worth, Texas. He received a B.B.A. in Business Finance from Texas Wesleyan University and graduated from Texas A&M University School of Law in 2016.
Javier has always been passionate about criminal defense and the criminal justice system since an early age, he considers becoming a criminal defense attorney a life-long dream come true. After graduating from law school, Javier spent a year at one of the largest criminal defense firms in the State of Texas. There he handled various types of criminal cases in Tarrant, Dallas, Denton, Johnson, Parker, and Collin County. He also managed thousands of clients including those arrested for DWI, Assaults, Thefts, and many other crimes.
In his free time, Javier enjoys playing baseball, golfing, and hanging out with his five-year-old English bulldog, Max. Javier is also a member of the Mexican American Bar Association and the Tarrant County Criminal Defense Lawyers Association.
---
Luane Brungardt - Legal Assistant
Luane was born in Kansas and moved to Fort Worth in 1985. She has had fifteen years legal experience and has been with The Alband Law Firm for three years. Luane has also taken several classes in court reporting, paralegal studies and is a notary public.