Fort Worth Criminal Appeals Lawyer
Are you seeking an appeal to a prior ruling in your criminal case?
If you have been convicted of a crime and feel that the ruling was unjust or in error, then you have additional means to secure a fair trial in the form of an appeal. An appeal is a transfer of a case to a higher court for rehearing.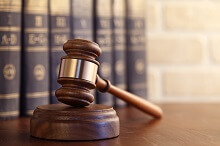 They are done or submitted for when the convicted individual feels that there were inconsistencies, errors, or mistakes in their trial, whether it was on the part of the arresting officers, the judge, the jury, or even their own attorney.
Appeals must be filed in a very timely manner, as there is a limited time frame in which the person can do so. Additionally, a great number of attorneys will not take on appeals cases, as substantial and extensive research must be done before the case goes to trial. Because of these factors, it is important that you contact a qualified criminal defense attorney in Fort Worth who is able to assist you in your appeals case and can ensure a fair and just trial.
Legal Assistance with Obtaining Appeals
The errors and mistakes that can occur in a trial can come in many different forms. Your rights may have been violated by law enforcement officers during your arrest, the evidence against you may have been obtained illegally or processed incorrectly, or the jury instructions handed down by a judge may have contained mistakes. Whatever the case may be, a competent appeals attorney can expose these mistakes in the process of an appeal, and greatly increase your chances of a case outcome that is fair and to your benefit.
Get Help from The Alband Law Firm
We will prepare and build a strong defense that outlines the errors made in your previous case, and employ all legal means possible to increase your chances of a new ruling that is just and beneficial to you.
At The Alband Law Firm, our experienced legal team is available to assist you if you are seeking an appeal to a prior ruling in your criminal case.